2014 Club Jerseys
Okay, so we used to look like just a bunch of people riding together. Well, those days are over, people!  After not seeing a club jersey update since the first Bush administration, the new MDRCC jerseys have finally arrived, and they look fantastic! LaGrange, eat your hearts out!  This is now the coolest club jersey on the West Side. Designed by former MDRCC member John Wash, the 2014 club jerseys were distributed at the club's Annual Winter Party, much to everyone's delight, and the next morning's hangover-therapy ride was resplendent with the new club colors. Thanks to John Wash for a great design, and kudos to Carl for all his efforts in managing the logistics of the ordering, production and distribution process.  Gratitude is also due Herwin for providing the fitting room, and to Heather for her early work with John in finalizing the design.
Racing News
Our very own Joey Santa Cruz raced for LaGrange in the Brentwood Grand Prix on Sunday (8/4/13). It was his first "official" crit (Cat 4/5). No podium this time, but Joey showed that he can race — watch for him to make racing news for LaGrange this year.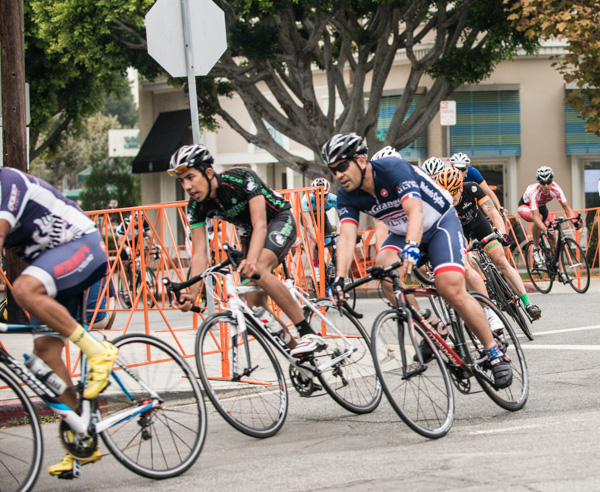 Showing good form in the corners.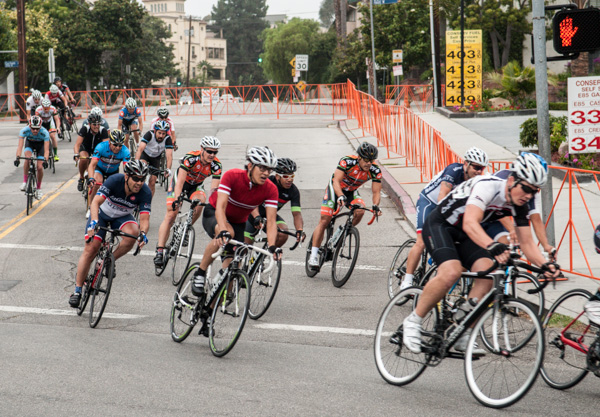 That's Joey on the left in LaGrange Kit.
Ventura-Lake Casitas-Santa Barbara Ride – 2/17/2013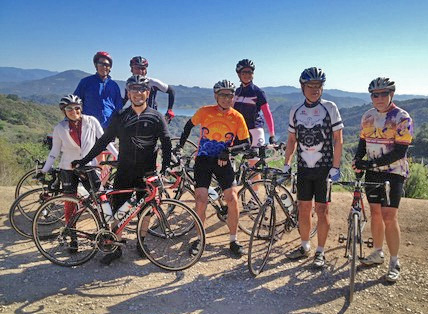 This is about 80% of the group that did the Casitas-Santa Barbara "out-of-town" ride, one of the club favorites, on February 17th. Fabulous day!
Ojai Century
MDRCC club members, once again this year, participated in the Ojai Century on June 1st. What makes this such an enjoyable century weekend is participating in the LaGrange Ojai Century weekend, organized by Susan Gans of LaGrange. Great weekend accommodations at the Capri Hotel and the post-ride party make this a unique and memorable century weekend.