Marina del Rey Cycle Club, based in West Los Angeles, hosts weekly recreational bike rides and is dedicated to the promotion of safe, fun, and social cycling activities in the Southern California area.
Weekly Rides
Every Sunday – Meet at Helen's Bicycle Shop, 2472 Lincoln Blvd, Marina del Rey, Sunday mornings at 7:45am for an 8:00am start. Routes are listed on the Rides page.
Ride Pace – Varied, depending on rider's ability. We typically ride at a moderate pace (say about 17 to 22 mph on the flats) and we periodically stop and regroup during the ride to keep everyone together. When conditions permit (such as on PCH) we may ride in a single-file paceline.
Routes – Rides vary in length from 50 to 70 miles (25-35 miles for the short versions), and usually include some challenging medium to long climbs. Due to time or other constraints, some riders may do shorter versions. With routes that explore all facets of the Southern California area, including both coastal and inland areas, MDRCC rides are opportunities to visit many interesting Southern California locales.
Other Rides – Usually on Saturdays and holidays, and check the Rides page.
---
The MDRCC Difference
One of the main things that distinguishes MDRCC from other cycling clubs in the area is the diversity of our rides. From a collection of over 30 LA area bike routes, each Sunday's ride visits different parts of our city, giving riders an opportunity to see areas they wouldn't otherwise have occasion to visit.  Been to Sierra Madre? Explored the canyons of the Santa Monica Mountains or the backroads of Palos Verdes?  You'll see all these areas and more, including remote-start rides to San Diego and Santa Barbara,  in the company of a fun and pretty knowledgeable group of riders. So check out the ride list and join us on a Sunday ride!
---
2014 Solvang Century
MDRCC was well represented in this year's Solvang Century by members Henry Choy, Scott Hillman, David Moss, and Erik Stokien. By all accounts, this year was one of the best in recent history, with great weather and outstanding pre- and post-ride meals in Buellton and Los Olivos. Look for the full story in our blog.
---
Great Western Bicycle Rally – May 23-26, 2014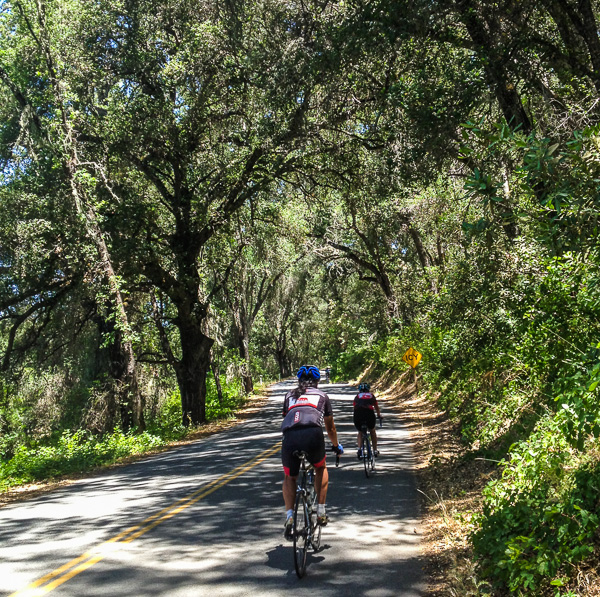 Registration is now open for the Great Western Bicycle Rally in Paso Robles, this year, celebrating its 50th anniversary.  This is a great way to spend the three-day Memorial Day Weekend, with rides and many other activities to enjoy in the Central Coast wine county. For information, visit www.greatwesternbicyclerally.com.